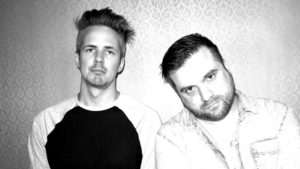 Brooklyn has a reputation for being the source of quality house music that can be heard around the globe. Samuel Walker and Gavin Royce, who joined together to form Walker & Royce in 2011, are the epitome of how the Brooklyn sound has soared in the global house music scene. Having known each other for a bit in NYC's large – but underground music scene, Walker and Royce captured the attention of house music enthusiasts with their 2012 EP "You're Not Welcome", released on Damian Lazurus' label Crosstown Rebels. Since then, they've been catapulted in to the genre's spotlight.
Their tracks bridge that vintage Chicago feel, with a deep, precise, glitch- synth Detroit-esque style, to create a sound that's truly unique, modern, and all their own. Their versatility shows on their 2016 EP "Boy"; their first EP on Claude Vonstroke's renowned Dirtybird Label. The title track boasts the funkiest of basslines, but has a trace amount of that darker, grind your teeth, Tech-House to satisfy the inner Goth kid in us all. Not to short change the other track off the EP – "I.T.B.", which can be heard at regularly at festival stages around the world.
But let's not get the facts twisted up, or the message lost in translation: when Walker & Royce hit the decks – anyone within the radius will groove, bounce, and move their feet. Their sound – while familiar and clearly influenced by their contemporaries – has this gritty, deep, New York City feel to it. Walker & Royce are a key example – proving that the House Music as a whole is exploding with fresh talent.
These hard hitters from Brooklyn are most definitely leaving their stamp on the scene, and we can't wait to have them lighting up New York City harbor with us. Join us on Saturday July 22nd for our BOAT TRIPPIN' party with Mark Farina and Walker and Royce, presented by SOUP and RVDIOVCTIVE. Check out their SoundCloud to prep for the big party!
– Kenan Brijlall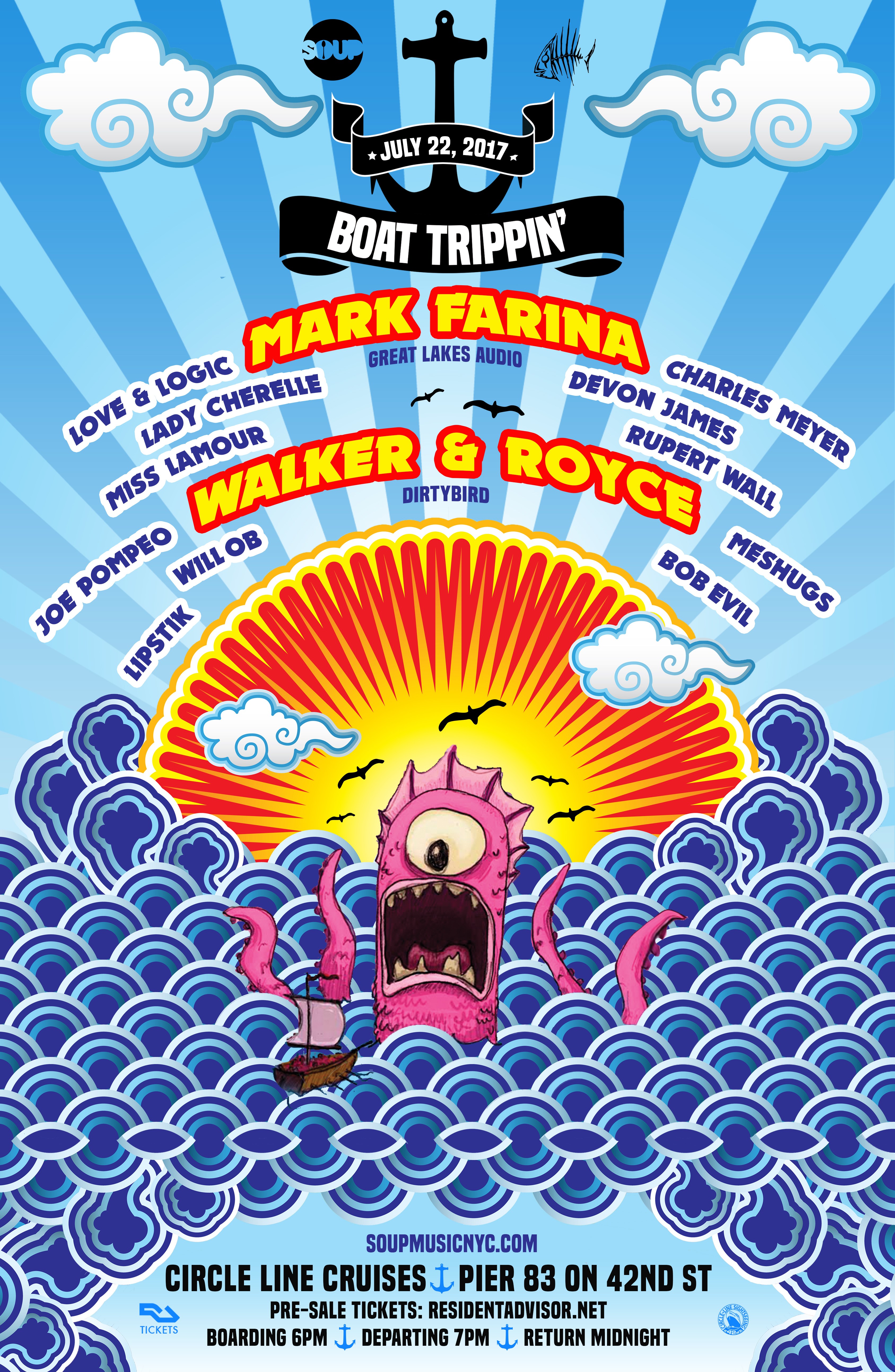 After much anticipation, SOUP officially launches the music label with its first release! The first EP "Panties" was produced by Jonn Hawley featuring Born I Music with remixes by Love & Logic + Joe Pompeo, Chris Patrick, and Junior Rivero.